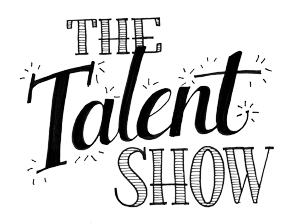 culminates: Wed July 8
What am I going to be
— I mean do —
for the Talent Show?
Wait, there's a test today, too?

Preparation and performance anxiety, mortification at the thought of who you might run into in the halls, general drama, test trauma, cliques formed and disrupted are all key themes in this week's netprov.
The Talent Show is on the same day as The Big Test, so participants have to choose what to prepare for. Are you going to cram for the test (once you figure out what it is!) or rehearse for the show, which takes place at the end of the school day? @ATHvice (the dick!) will also announce the new team name and mascot at the Talent Show, so cast your votes #mascot!